December 19th, 2015
It was hard to take over this year's DIGA 361: Audio Recording & Production course after the loss of my colleague Ethan Greene. He is still sorely missed by me and the students, who were all looking forward to working with him in the sound studio this term. In many ways, these are his students; I just took care of them for a few weeks.
Together, we pressed on to learn about the sound studio and completed 13 final projects that together make up another fine MP3 mixtape. The 2015 edition features witch house, break-up songs, drinking songs, holiday medleys, original sound tracks and so much more.
You can download the collection of final projects at the link below and easily import them into your iTunes library. Once you listen, please let us know what you think via comments on this post or sending us a message on Twitter. Enjoy!
download ZIP archive – 51.6 MB – 56 minutes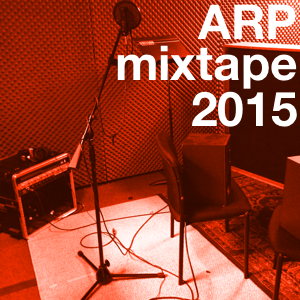 This work is licensed under a Creative Commons Attribution-NonCommercial-ShareAlike 3.0 Unported License.